the runway to transform transportation and logistics
changing the way, transportation and logistics operates and communicates
The scope of logistics and transportation has grown significantly in recent years, driven by the global demand for goods delivered through an efficient and cost-effective supply chain management.
The logistics and transportation industry are continuously expanding and evolving in response to changing market conditions, advancements in technology and the focus on sustainability. Transportation service providers have become an integral part of the global economy and they play a crucial role in ensuring that goods are delivered on time and in good condition while Logistics service providers contribute to cost reduction.
Whether it is the movement of people or goods, the planning of logistics and execution is digitally driven and shifting towards an interface with very little human intervention. From booking to checkout, both people and goods are stored and housed according to the stratification and classification of deep personalization and shared logistics services, furthering our need for digital duality.
Aligning the power of digital with the use of automation and artificial intelligence, the logistics and transportation industry is becoming more sophisticated, interconnected, and efficient. Businesses can gain real time visibility into their logistics operations, enabling them to respond efficiently to changes in supply and demand with informed decisions with the help of effective transportation management.
Transportation and logistics leaders are leaping ahead through IoT, GPS tracking, RFID tagging, predictive analytics, blockchain and automated decision-making. Systems have enabled real-time tracking and monitoring of goods in transit, which leads to improved supply chain visibility, enhanced communication, and more accurate delivery predictions.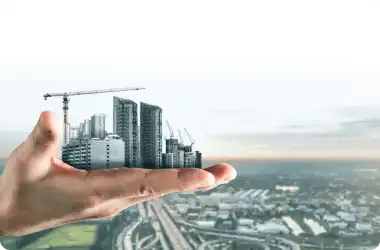 Infrastructure & Vendor Management
Data Management
Outbound logistics solutions